Toll Lane Pullback Shows Power of Public Protest
But Newest MDOT Scheme Promises
Massive Traffic Jams at I-270/I-495 Merge
press release
May 12, 2021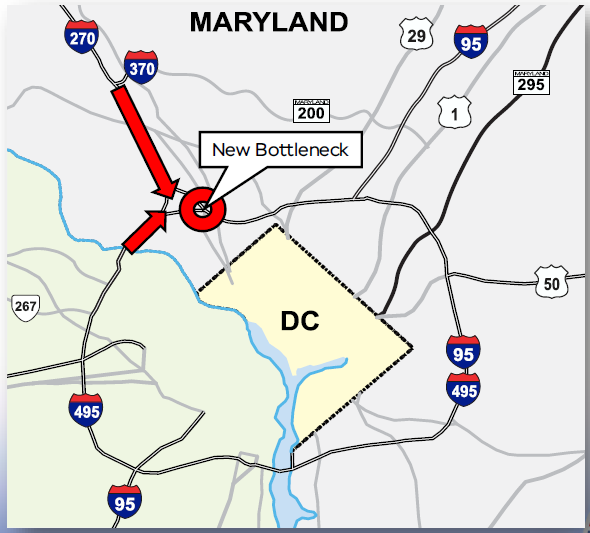 The Maryland Department of Transportation's retreat on the Beltway-I-270 toll lane project,
revealed
this afternoon, shows the power of public protest, the Maryland Transit Opportunities Coalition said today. "Concerned citizens who have the facts behind them can still defeat the money and political pull of a wealthy corporation," commented MTOC chair Ben Ross.
"But," Ross said, "this new scheme makes even less sense than what came before it. Three more lanes of traffic will get dumped into the already-backed-up merge where I-270 joins the Beltway at Wisconsin Avenue. The delays will be catastrophic."
"This will drain jobs out of the Maryland economy," Ross added. "CEOs who live in Potomac will have an easy drive to Tysons and face monster traffic jams to get to Silver Spring or Prince George's County. They will move their businesses to Virginia and the employees will suffer the consequences."
"This latest retreat by MDOT from their original poorly conceived plan is another important step toward the cancellation of the entire misbegotten project," said MTOC vice-chair Samuel Jordan, who leads the Baltimore Transit Equity Coalition.