Legislative Program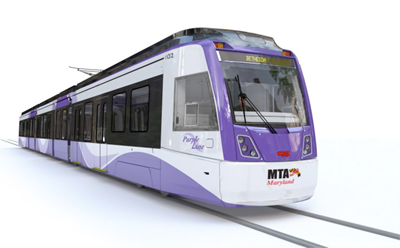 The Maryland Department of Transportation wants to spend tens of billions of dollars on wasteful highway projects that will do little for the average Marylander. New toll lanes on I-270, the Washington Beltway, and the Baltimore-Washington Parkway would charge sky-high tolls – $50 just to drive from Frederick to Shady Grove in rush hour. A new Bay Bridge would cost billions more.
There's a much smarter way to spend that money. For a fraction of the cost of these highway boondoggles, we could create a connected rail network to serve nine counties and Baltimore City, where more than four-fifths of the state's population lives.
In today's economy, transit access is the key to attracting jobs and investment.  Making transit the state's top transportation priority will put Marylanders to work, strengthen the economy, and protect our environment.  
In the 2021 General Assembly, we supported legislation to strengthen our existing transit network and take the first steps to realize that broader vision. Here is what happened to that legislation:
  P3 Oversight and Reform Act (HB485/SB361). Strengthen P3 laws with more oversight and predictability to protect taxpayers and preserve the environment. Passed House; died in Senate Budget & Tax Committee.
  Transit Safety and Investment Act (HB114/SB199). Provides an average annual increase of $175 million for MTA's capital needs. Passed both houses; vetoed by Governor.
  Southern Maryland Rapid Transit Funding (HB414/SB81). Fully fund the project planning and NEPA process for the Southern Maryland Light Rail project over several years. Passed both houses; Governor let it go into law without his signature.
  Western Maryland MARC Expansion Study (SB869) Study how to bring MARC train service to western Maryland, with a route branching from west of Brunswick to Hagerstown the leading possibility. Included in Transit Safety and Investment Act.