Legislative Program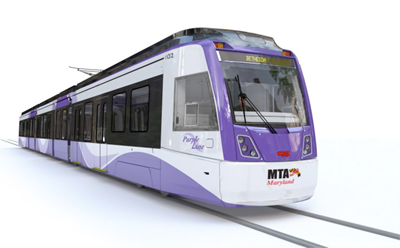 The Maryland Department of Transportation wants to spend tens of billions of dollars on wasteful highway projects that will do little for the average Marylander. New toll lanes on I-270, the Washington Beltway, and the Baltimore-Washington Parkway would charge sky-high tolls – $50 just to drive from Frederick to Shady Grove in rush hour. A new Bay Bridge would cost billions more.
There's a much smarter way to spend that money. For a fraction of the cost of these highway boondoggles, we could create a connected rail network to serve nine counties and Baltimore City, where more than four-fifths of the state's population lives.
In today's economy, transit access is the key to attracting jobs and investment.  Making transit the state's top transportation priority will put Marylanders to work, strengthen the economy, and protect our environment.  
We urge the 2022 General Assembly to enact legislation that will take the next steps to realize that vision:
  Baltimore East-West Corridor Light Rail (HB632). Requires MDOT to resume work on the Red Line. Sponsored by Del. Sandy Rosenberg. Passed by House of Delegates and Senate. Vetoed by Gov. Hogan.
  Regional Rail Transformation Act (HB778/SB514). Requires MDOT to immediately begin design of new trackage & stations needed to extend MARC train service north to Delaware and across the Potomac into Virginia and add more trains from Washington to Baltimore, Frederick, and Brunswick. Sponsored by Del. Jared Solomon and Senator Pam Beidle. Passed by House of Delegates and Senate. Vetoed by Gov. Hogan. Veto overridden.
  Transportation Equity Act (HB141/SB23). Requires regular reporting on transportation equity and equity analysis before major changes in transit service.  Sponsored by Del. Sheila Ruth and Senator Jill Carter. Passed by House of Delegates and Senate.