Legislative Program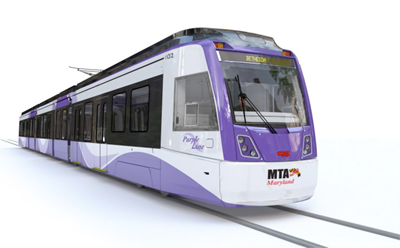 Maryland's future competitive advantage depends on creating a seamless, interconnected network of fast, safe and accessible rail transit service. Rapid transit is the key to economic and jobs growth and to ensuring equity in the State's mobility strategy. Making transit the state's top transportation priority will put Marylanders to work, strengthen the economy, and protect our environment.
During the next four years, we look forward to a more favorable climate for transit initiatives in Annapolis with the support of the new Administration and a more collaborative relationship between the legislative and executive branches. We believe this will facilitate more rapid and effective implementation of legislation and budget provisions. Bills we support are:
Maryland Rail Investment Act.(HB 74). Establishes a Maryland Rail Authority, funds it with revenue from Maryland Transportation Authority tolls, and authorizes it to borrow money to build rail transit. We support the intent of this bill and believe further enhancements in several areas would make it more effective.
Transportation Equity Act (HB 9/SB 19). Requires MDOT and MTA to conduct a transit equity analysis and cost benefit analysis, and consult with impacted communities, before implementing any reduction in services or cancellation of capital expansion projects.
MTA Fair Fares Act (SB 617/HB 673). Would eliminate requirement that MTA must raise fares whenever inflation occurs.