Legislative Program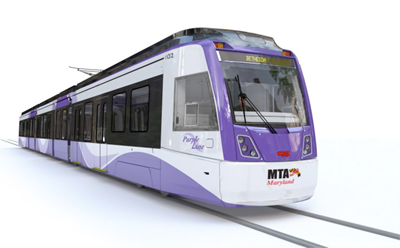 The Maryland Department of Transportation wants to spend tens of billions of dollars on wasteful highway projects that will do little for the average Marylander. New toll lanes on I-270, the Washington Beltway, and the Baltimore-Washington Parkway would charge sky-high tolls – $41 just to drive from Frederick to Shady Grove in rush hour. A new Bay Bridge would cost billions more.
There's a much smarter way to spend that money. For a fraction of the cost of these highway boondoggles, we could create a connected rail network to serve nine counties and Baltimore City, where more than four-fifths of the state's population lives.
In today's economy, transit access is the key to attracting jobs and investment.  Making transit the state's top transportation priority will put Marylanders to work, strengthen the economy, and protect our environment.  
As a start toward realizing that vision, we presented the following program to the 2018 General Assembly:
          Fully fund existing transit systems with no cuts in service
          In any contracts the state might sign for privately run toll lanes, ban non-compete clauses that limit transit expansion (HB0816)
          Resume work on the Red Line, with a project financing plan responsive to community goals
          Fully fund the project planning and NEPA process for the Southern Maryland Light Rail project at $27 million
          Dedicate sustained funding for WMATA (HB0372/SB0277) and clarify political responsibility for its success (HB0370/SB0279)
         Improve oversight and accountability of MTA services
We applaud the work of the General Assembly. All three bills in our program, HB0816, HB0372, and HB0370, were passed by both houses and sent to the governor, who signed HB0372 and HB0370 and allowed HB0816 to become law without his signature. Resumption of work on the Red Line and the Southern Maryland Light Rail is in the hands of the executive branch, and there has been no progress to date.